Capacitor Mundorf EVO 450V 3.9µF ±3%, 25x27mm
Brand

Mundorf

Model

MCap EVO 3.9 µF

SKU

MEAIA 3,90

Manufacturer code

ME-3,90T3.450

Product type

Capacitor

Sales packaging

Sold by Piece
Brand


Mundorf

Model


MCap EVO 3.9 µF

TLHP code


MEAIA 3,90

Manufacturer code


ME-3,90T3.450

Product type

Capacitor

Sales packaging

Sold by Piece

30 days to change your mind !
learn more
3,90 µF ±3% ; 450 VDC Body Ø25 x L27mm ; Wire Ø0,8 x L: E35mm,A50mm

Altogether, the new MCap® EVO's, below mentioned features lead to colorful livelihood, remarkable micro dynamic alongside enhanced transparency, authenticity and 3 dimensional stereophony. As the direct successor of the RXF, the MCap® EVO marks the surprisingly inexpensive entry into the audiophile EVO line-up.

About the advantages of our innovative EVOLUTION winding technology

The main feature of the EVOLUTION winding technology comes with its unusual narrow but
high capacitor reel. This geometry results in two, acoustically clearly perceptible bene?ts in comparison to traditioonal, easier to produce capacitors. Firstly, a shorter but utmost little loss signal path between huge contact areas is granted, thus an extreme low equivalent series resistance/ESR. Secondly, in order to meet capacitance the number of paralleled windings is larger than with regular caps, thus an effectively minimized equivalent series inducivity/ESL.

Afer the utmost precise EVO winding process, these reels are spilled by hand in especially
developed housings. By that, vibrations and microphonic effects on the reel are most effective avoided. Furthermore, we only employ purest Polypropylene foil vaporized with the thickest metal layer possible. Plus the unusual asymmetric wire lengths allow both mouning directions on PC boards, horizontal and vertical.

Capacitor

Mundorf

0.014

kg

3.9

µF

0.02

kg
With Mundorf MEAIA 3,90, customers has also bought
This product list is automatically generated following the purchases from others customers.
Informations Mundorf MEAIA 3,90
3,90 µF ±3% ; 450 VDC Body Ø25 x L27mm ; Wire Ø0,8 x L: E35mm,A50mm

Altogether, the new MCap® EVO's, below mentioned features lead to colorful livelihood, remarkable micro dynamic alongside enhanced transparency, authenticity and 3 dimensional stereophony. As the direct successor of the RXF, the MCap® EVO marks the surprisingly inexpensive entry into the audiophile EVO line-up.

About the advantages of our innovative EVOLUTION winding technology

The main feature of the EVOLUTION winding technology comes with its unusual narrow but
high capacitor reel. This geometry results in two, acoustically clearly perceptible bene?ts in comparison to traditioonal, easier to produce capacitors. Firstly, a shorter but utmost little loss signal path between huge contact areas is granted, thus an extreme low equivalent series resistance/ESR. Secondly, in order to meet capacitance the number of paralleled windings is larger than with regular caps, thus an effectively minimized equivalent series inducivity/ESL.

Afer the utmost precise EVO winding process, these reels are spilled by hand in especially
developed housings. By that, vibrations and microphonic effects on the reel are most effective avoided. Furthermore, we only employ purest Polypropylene foil vaporized with the thickest metal layer possible. Plus the unusual asymmetric wire lengths allow both mouning directions on PC boards, horizontal and vertical.

Manufacturer
Mundorf
Name
Capacitor Mundorf EVO 450V 3.9µF ±3%, 25x27mm
SKU
MEAIA 3,90
Seller

TLHP




Price

€

6.46

5.38
Availability In stock
Buy Capacitor Mundorf EVO 450V 3.9µF ±3%, 25x27mm
Product type
Capacitor
Datasheet
Internal link Mundorf MCap EVO 3.9 µF
Transport weight
0.02 kg
Transport volume weight
0 kg

All or a part of the characteristics displayed on this page are provided by the manufacturer, it is possible that some pieces of information are unavailable or wrong. In addition, the manufacturer may need to change the product specifications without notice at any time in order to improve the product, or to adapt his offer to the manufacturing and supply constraints.. We suggest you to contact us if you need further information, if you observe a mistake or if you wish to have confirmation about information.
Supply Mundorf MEAIA 3,90
This product is in stock, it can be delivered quickly.If you need to place an order with more quantity than the quantity in stock, we inform you about the supply.
Indicative average supply lead time:
32 days
More information about supply.
Dimensions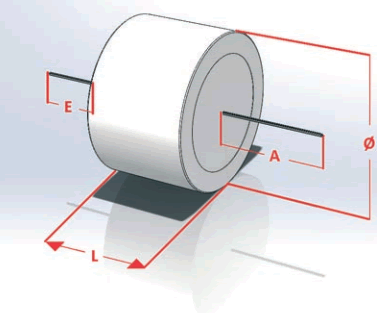 Garantie
This product is under manufacturer's warranty. This warranty protect you for the manufacturing defaults. The warranty does not protect for abnormal use of the product.