Brand

Faital Pro

Model

12HX230

TLHP code

12HX230-8+8

Product type

Coaxial driver (bi-entry)

Sales packaging

Sold by Piece
Brand


Faital Pro

Model


12HX230

TLHP code


12HX230-8+8

Product type

Coaxial driver (bi-entry)

Sales packaging

Sold by Piece
Coaxial speaker Faital PRO 12HX230, 8+8 ohm, 12.44 inch
TLHP selling price
€284
/piece


IT without shipping cost
Piece
Coaxial driver (bi-entry)
Fullrange
Ferrite
12" / 30.5cm
cylindrique
316

mm

280

mm

8+8 ohm
55÷5000

Hz

+ 1500÷2000Hz
250+30

W

500+60

W

97 + 107

dB
... Display more
Informations Faital Pro 12HX230-8+8
Haut-parleur coaxial professionnel, avec système magnétique ferrite, modèle forte puissance, idéal en bass-reflex, utilisable à partir de 60 Hz environ.
Manufacturer:
Faital Pro
Name:
Coaxial speaker Faital PRO 12HX230, 8+8 ohm, 12.44 inch
SKU:
12HX230-8+8
Voice coil diametre

:
2.56
Pouce
Vendeur:

TLHP




Prix:

€

284.00

236.67
Acheter Coaxial speaker Faital PRO 12HX230, 8+8 ohm, 12.44 inch
Product type:
Coaxial driver (bi-entry)
Datasheet:
Internal link Faital Pro 12HX230
Transport weight:
5 kg
Transport volume weight:
5.35 kg

All or a part of the characteristics displayed on this page are provided by the manufacturer, it is possible that some pieces of information are unavailable or wrong. In addition, the manufacturer may need to change the product specifications without notice at any time in order to improve the product, or to adapt his offer to the manufacturing and supply constraints.. We suggest you to contact us if you need further information, if you observe a mistake or if you wish to have confirmation about information.
Payment Faital Pro 12HX230-8+8
For an order with delivery to France :
Method
Enabled ?
Details
Bank card
Yes
Online securised payment with your card, 100% or 3x without fee.
Be careful the total amount order is limited at €3000 for orders with bank card, including transport fees and VAT.
And minimum €135 and maximum €2000 for 3x without fee, including transport fees and VAT.
Bank transfer
Yes
The most securised payment method.

Paypal
Yes
Online payment with your Paypal account.
Be careful the total amount order is limited at €500 for orders with Paypal, including transport fees and VAT.
Bank check
Yes
The order is validated and the product is reserved when the bank check is received at our place. You will receive all the bank check details and instructions in the order confirmation email.
Review Faital Pro 12HX230-8+8
Valentina

au sujet de

Coaxial speaker Faital PRO 12HX230, 8+8 ohm, 12.44 inch

le 2/9/18

Note:

5

/

5

Commentaire: FaitalPRO Reply Good morning Michael,

thank you for your feedback about our product. My name is Valentina Rossi, and I am part of the Sales and Marketing team of FaitalPRO.

I'm sorry for the missed answer you have not received from us; I'm not sure how you pointed out the wrong data, but we definately thank you for your attention to our datasheet.

I will make sure to share your review with our R&D dept. and we will inform you as soon as the neodymium version on your wishlist will be available!

All the best,
Valentina Rossi

Michael

au sujet de

Coaxial speaker Faital PRO 12HX230, 8+8 ohm, 12.44 inch

le 2/8/18

Note:

4

/

5

Commentaire: Good driver First, thanks to TLHP who was probably the first to deliver the brandnew Faital Pro 12HX230 in Europe :)
Everything in this order went pretty good and even french and german post worked well together :)

Unfortunally, Faital declared the 12HX230 for many months with 4,3 kg, in fact it's 5,12 kg. Meanwhile, Faital corrected the information after i informed them, but i never got an answer from them. So - that's not a nice service :(

The strenghth of the coax seems to be the spread of the tweeter wich is pretty regular from 0 to 45°. Unfortunally, the lowest recommemded crossover frequency is 1700 Hz where the woofer still looses about 10dB from 0 to 45°.
One should not ignore that Faital scales his graphics 100 dB. Some competitors do also, some others scale 50 dB. So, a pretty linear response at a 100 dB scale, perhaps with some 1/6 octave smoothing, could force someone to build a pasive crossover, but in fact, it's still not easy to get a linear response with a dsp network.

Anyway, the strenght of the tweeter recommends the 12HX230 for natural reproducing monitors. I use them as a pair mainly as stereo-setup for electric guitar and bass with a modelling device (Line6 Helix), powered each by a Hypex PSC 2.400D in ultralight carbon-sandwich baffles with about 55 liters net. They also have the ability to be used as a small PA cause with a lot of work on the DSP network, they sound pretty natural. But be aware, that there are a lot of peaks and dips wich will make it difficult to get the same linearity with a passive crossover. I suppose, this will be true even for other 12" coaxial drivers.

On my wishlist for a future version:
- A Neodymium-Version with a weight less than 4 kg.
- A more performant tweeter with a crossover at about 1.200 Hz
- less beautifulk but more true measurements
- a better customer support from Faital or at least any kond of customer support.


Add your review Faital Pro 12HX230-8+8
Supply Faital Pro 12HX230-8+8
Supply leadtime 12HX230-8+8:
Average time* :

Between 20 and 40 days
These leadtime must be taken only when the product is not shown as "In stock", hors shown "In stock" but the quantity is not enough for your need..
* Supply leadtime is indicated in business days, calculed with the supply experience with the supplier, leatime not guarantee.
Click here to know more.
Measures/Schemes Faital Pro 12HX230-8+8
Mesure SPL vs Fréquence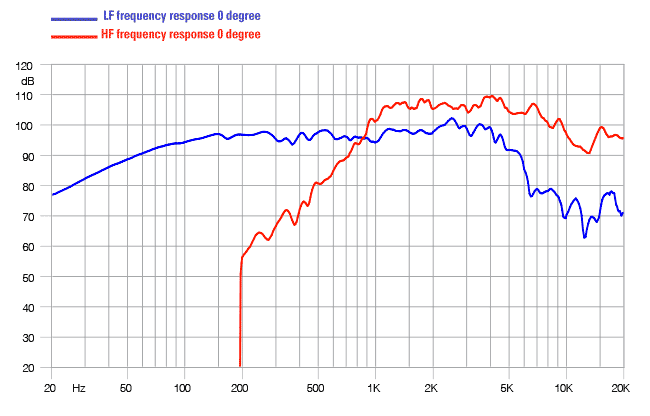 Mesure Impédance vs Fréquence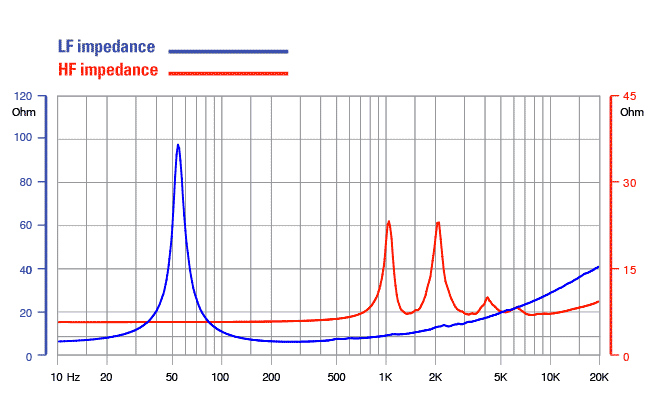 Dimensions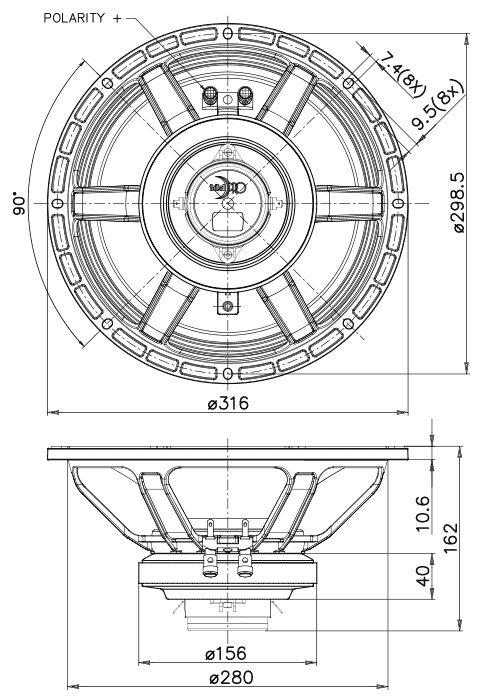 Garantie
This product is under manufacturer's warranty. This warranty protect you for the manufacturing defaults. The warranty does not protect for abnormal use of the product.