Compression driver B&C Speakers DE82TN, 8 ohm, 1.4 inch throat diameter
Brand

B&C Speakers

Model

DE82TN

SKU

DE82TN-8

Manufacturer code

DRV082TN8

Product type

Compression driver

Sales packaging

Sold by 4 pieces minimum
Brand


B&C Speakers

Model


DE82TN

TLHP code


DE82TN-8

Manufacturer code


DRV082TN8

Product type

Compression driver

Sales packaging

Sold by 4 pieces minimum
Le B&C Speakers DE82TN est un moteur à gorge 1.4 pouce équipé d'un diaphragme titanium de 3 pouce et une bobine à fil aluminium. La compression B&C DE82TN est utilisable à partir de 1000 Hz avec une pente de 12 dB/octave, elle est utilisable avec le pavillon B&C ME90 notamment.

220 W continuous program power capacity
1.4" horn throat diameter
75 mm (3 in) aluminium voice coil
Titanium diaphragm
500 - 18000 Hz response
106.5 dB sensitivity
Shorting copper cap for extended HF response
General

Product type

Compression driver

Brand

B&C Speakers

Reference

DE82TN

Product code

DRV082TN8

Informations

Nominal impedance

8 ohm

Dimensional category

6.5 inch

Manufacturer sensitivity

108 dB

Nominal power handling

35 W

Bandwidth

500÷18000 Hz

Recommended min cutoff frequency

1000 Hz

Exit dimension

1.4 inch

Le

0.14 mH

Flux density

1.8 T

Zmin

8.4 ohm

Weight

~4.5 kg

Dimensions

Voice coil diameter

3 inch

Outside diameter

170 mm

Depth

64 mm

Driver dimensions mouting holes

6.0 mm

Driver mounting system

4 points on diameter 101.6 mm

Shape & Materials

Front chape

Cylindrical

Magnet type

Ferrite

Winding material

Aluminium

Diaphragm material

Titanium
Question about B&C Speakers DE82TN-8
Ask a new question!
This system is only available for technical questions. For questions of prices, availability of products and deadline thank you to send your request by the contact page.
With B&C Speakers DE82TN-8, customers has also bought
Informations B&C Speakers DE82TN-8
Le B&C Speakers DE82TN est un moteur à gorge 1.4 pouce équipé d'un diaphragme titanium de 3 pouce et une bobine à fil aluminium. La compression B&C DE82TN est utilisable à partir de 1000 Hz avec une pente de 12 dB/octave, elle est utilisable avec le pavillon B&C ME90 notamment.

220 W continuous program power capacity
1.4" horn throat diameter
75 mm (3 in) aluminium voice coil
Titanium diaphragm
500 - 18000 Hz response
106.5 dB sensitivity
Shorting copper cap for extended HF response

Manufacturer
B&C Speakers
Name
Compression driver B&C Speakers DE82TN, 8 ohm, 1.4 inch throat diameter
SKU
DE82TN-8
Seller

TLHP




Price

€

223.04

185.87 Out of stock
Buy Compression driver B&C Speakers DE82TN, 8 ohm, 1.4 inch throat diameter

All or a part of the characteristics displayed on this page are provided by the manufacturer, it is possible that some pieces of information are unavailable or wrong. In addition, the manufacturer may need to change the product specifications without notice at any time in order to improve the product, or to adapt his offer to the manufacturing and supply constraints.. We suggest you to contact us if you need further information, if you observe a mistake or if you wish to have confirmation about information.
Measures/Schemes B&C Speakers DE82TN-8
SPL measure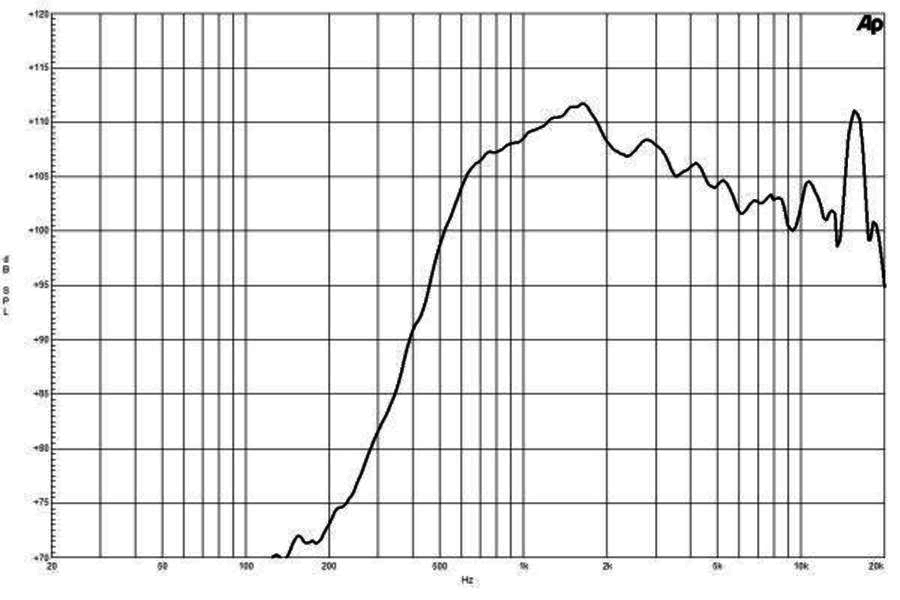 Impedance measure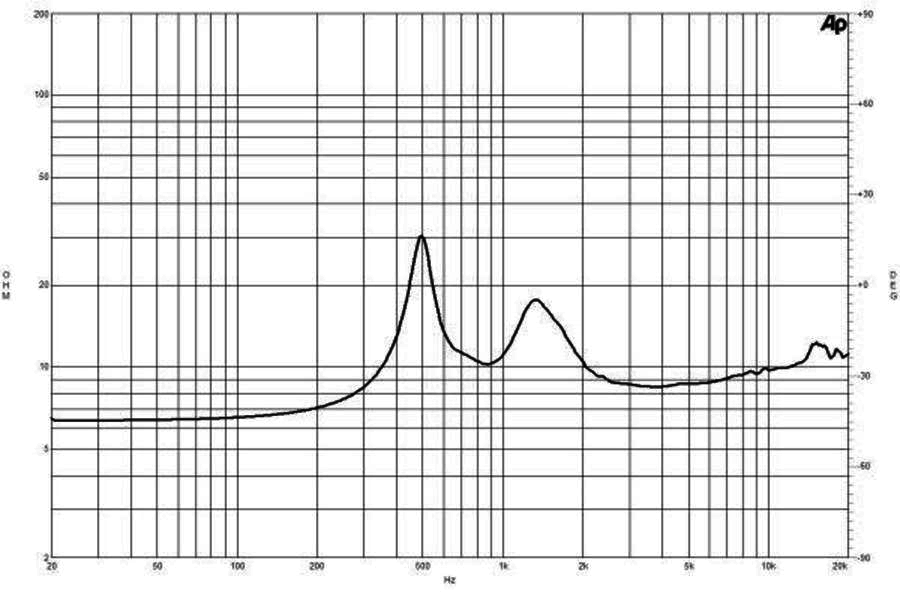 Dimensions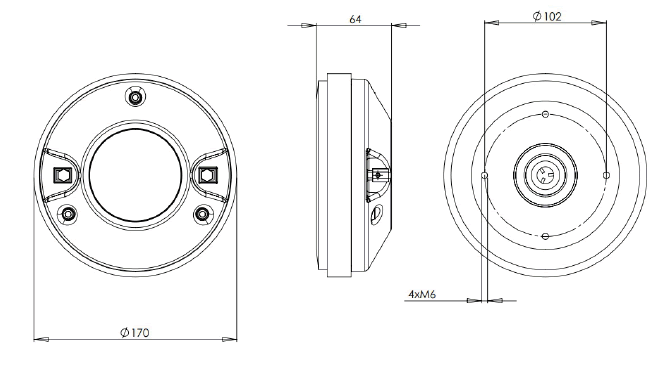 Garantie
This product is under manufacturer's warranty. This warranty protect you for the manufacturing defaults. The warranty does not protect for abnormal use of the product.