Compression driver coaxial B&C DCX464, 16+16 ohm, 1.4-inch exit
Brand

B&C Speakers

Model

DCX464

SKU

DCX464-16+16

Product type

Coaxial compression driver

Sales packaging

Sold by Piece
Brand


B&C Speakers

Model


DCX464

TLHP code


DCX464-16+16

Product type

Coaxial compression driver

Sales packaging

Sold by Piece
Time coherent coaxial ring radiator design
1.4" horn throat diameter
300 - 18000 Hz response
112.5 dB sensitivity
220 W continuous program power capacity
Neodymium magnet assembly

B&C engineers have been working for the last five years on a family of next generation high frequency devices. Compression drivers are the linchpin of a PA system: operating at wavelengths too small to readily couple with other drivers, they alone have to fight distance and atmospheric losses to deliver concert sound pressure levels to ever larger audiences.
Enter the DCX464 coaxial ring radiator, designed from scratch to advance the state of the art. The DCX464's midrange diaphragm covers 300Hz – 5.5kHz with 110dB sensitivity, and its 100mm voice coil handles 220 watts. The 64mm coil high frequency diaphragm covers 3 – 18kHz with 112.5dB sensitivity and handles 160 watts. A patent pending midrange integrator allows both diaphragms to work in harmony over a wide bandwidth, for greater combined output and crossover flexibility. All this energy arrives at a 1.4" throat, from the most compact package that can be designed today.
Brand new materials and thousands of hours of modelling and testing result in lower distortion at higher SPL than has ever been possible before. Consider the new DCX464 for your next design, and enjoy a new standard in fidelity, with the reliability and consistency you expect from B&C.

Fullrange - Coaxial compression driver
6 inch / 15 cm
Neodymium
Cylindrical
152

mm

78

mm

16+16 ohm

B&C Speakers

Coaxial compression driver

16+16 ohm

4"

2.56"

110.3

dB

112.5

dB

80

W

160

W

8.6

ohm

12.2

0.28

mH

1.9

T

300-5500

Hz

+ 3000÷18000 Hz
300

Hz

/ 4000

Hz

4000

Hz

1.4 inch
4 points on diameter 102 mm
... Display more
B&C Speakers DCX464-16+16, Range, version, replacement...
From B&C Speakers
From others manufacturers
This product list is manually managed by the TLHP team based on its experience and product knowledge.
Informations B&C Speakers DCX464-16+16
Time coherent coaxial ring radiator design
1.4" horn throat diameter
300 - 18000 Hz response
112.5 dB sensitivity
220 W continuous program power capacity
Neodymium magnet assembly

B&C engineers have been working for the last five years on a family of next generation high frequency devices. Compression drivers are the linchpin of a PA system: operating at wavelengths too small to readily couple with other drivers, they alone have to fight distance and atmospheric losses to deliver concert sound pressure levels to ever larger audiences.
Enter the DCX464 coaxial ring radiator, designed from scratch to advance the state of the art. The DCX464's midrange diaphragm covers 300Hz – 5.5kHz with 110dB sensitivity, and its 100mm voice coil handles 220 watts. The 64mm coil high frequency diaphragm covers 3 – 18kHz with 112.5dB sensitivity and handles 160 watts. A patent pending midrange integrator allows both diaphragms to work in harmony over a wide bandwidth, for greater combined output and crossover flexibility. All this energy arrives at a 1.4" throat, from the most compact package that can be designed today.
Brand new materials and thousands of hours of modelling and testing result in lower distortion at higher SPL than has ever been possible before. Consider the new DCX464 for your next design, and enjoy a new standard in fidelity, with the reliability and consistency you expect from B&C.

Manufacturer
B&C Speakers
Name
Compression driver coaxial B&C DCX464, 16+16 ohm, 1.4-inch exit
SKU
DCX464-16+16
Seller

TLHP




Price

€

473.47

394.56
Availability In stock
Buy Compression driver coaxial B&C DCX464, 16+16 ohm, 1.4-inch exit
Product type
Coaxial compression driver
Datasheet
Internal link B&C Speakers DCX464
Transport weight
3.85 kg
Transport volume weight
0.95 kg

All or a part of the characteristics displayed on this page are provided by the manufacturer, it is possible that some pieces of information are unavailable or wrong. In addition, the manufacturer may need to change the product specifications without notice at any time in order to improve the product, or to adapt his offer to the manufacturing and supply constraints.. We suggest you to contact us if you need further information, if you observe a mistake or if you wish to have confirmation about information.
Supply B&C Speakers DCX464-16+16
This product is in stock, it can be delivered quickly.If you need to place an order with more quantity than the quantity in stock, we inform you about the supply.
Indicative average supply lead time:
68 days
More information about supply.
Measures/Schemes B&C Speakers DCX464-16+16
SPL vs Frequency Measurement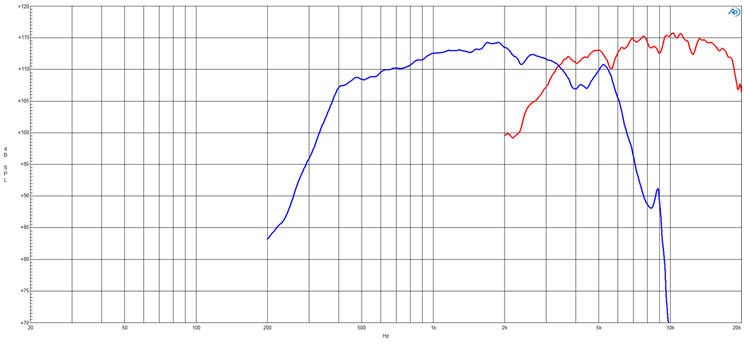 SPL vs Impedance Measurement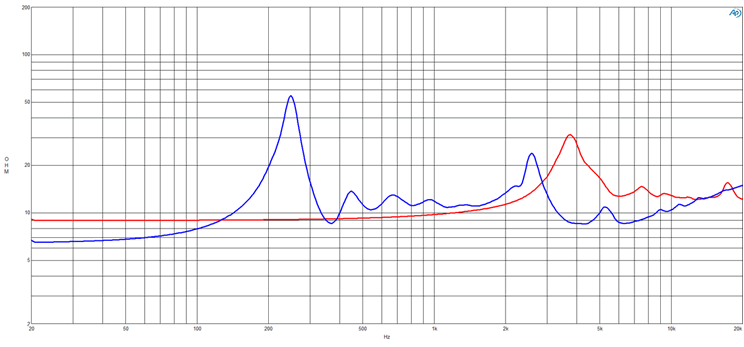 Dimensions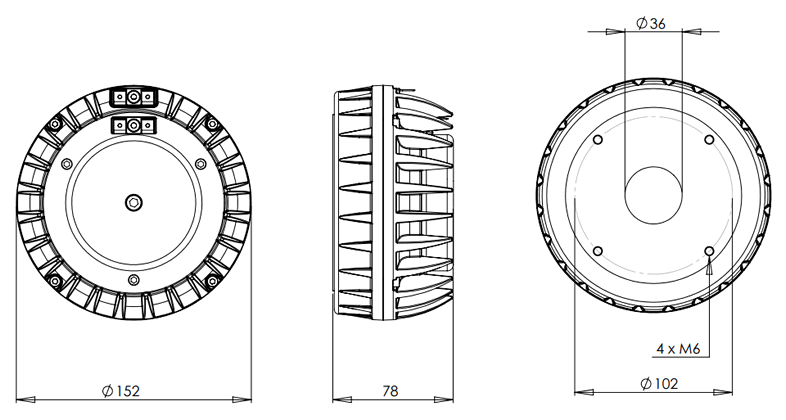 Garantie
This product is under manufacturer's warranty. This warranty protect you for the manufacturing defaults. The warranty does not protect for abnormal use of the product.