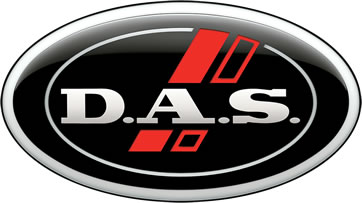 DAS was founded in Spain in the 70's, in Valencia. Nowadays, DAS is a sound system manufacturers et offers retail selling speakers : low/mid frequency, subwoofer, compression drivers and horn.

DAS audio is a european company of international dimension. It commits itself since more than 30 years to the study and the developpement of transducers and professional sound systems. DAS audio, since the beginning, practice a policy of dialogue with sound-engineering professional and with musicians. In this R&D center, engineers can create sound systems answering customers needs.
To mastered the quality and the reliability of its products, DAS audio develop and produce its own speakers, compression driver and horns. Each systems is perfectly coherent, with studied components maked to work together, according to a tender specifications clearly etablished. DAS audio owns, besides it components producing unit, the automated factory of cabinetmaking the most modern of Europe. Today, DAS audio is one of the global leaders in transducers and sound systems. DAS audio systems are distributed through more than 30 countries in the world.
Catalog DAS Audio
Bestseller DAS Audio